Grand Island Memorial Stadium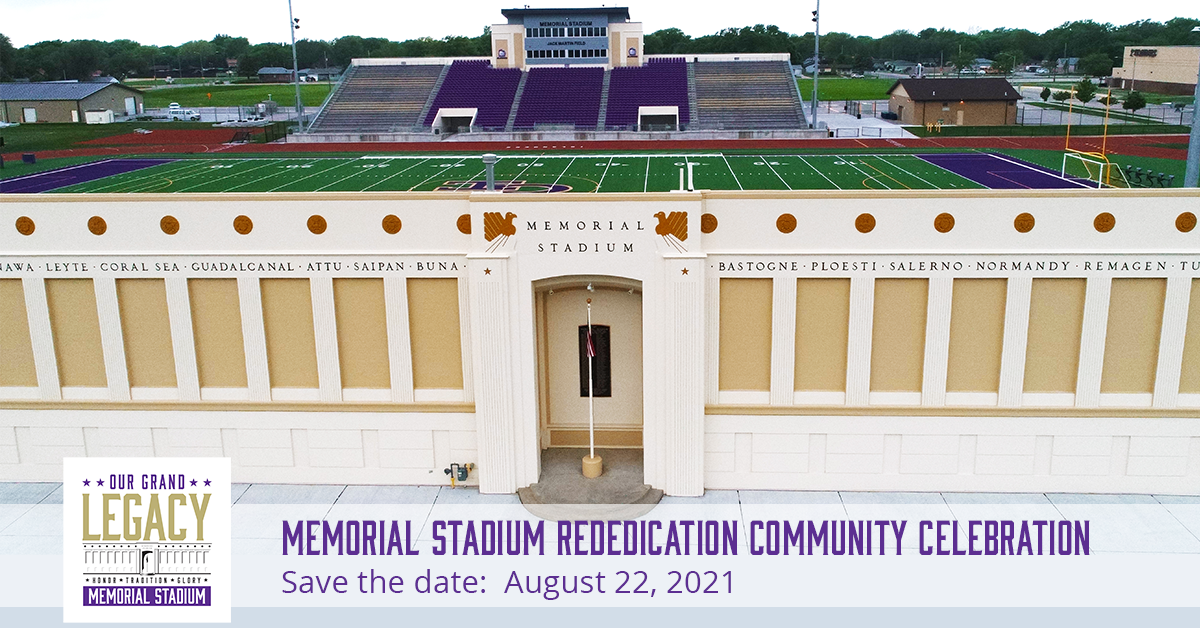 You are invited!
We are excited to celebrate the Rededication of our Memorial Stadium. Watch the video below and join our facebook event to see the latest details as they are released.
 
Memorial Stadium - Jack Martin Field
REDEDICATION COMMUNITY CELEBRATION
August 22, 2021

Celebration event to include:
* Presentation of Colors
* Military & High School Marching Bands
* Self-Guided Tours from 6 pm - 9 pm
* Ceremony at 7 p.m.
The public is invited to attend.
Questions? Call 308-385-5525 or email foundation@gips.org
 
Make sure to join our facebook event and invite your friends to attend the celebration!
---

Help us give our community home field advantage
This historic project will provide Grand Island with the capacity to host state athletic competitions, band competitions, youth soccer and football tournaments, as well as giving Grand Island an additional home for community-wide events. These events will bring visitor dollars to our local economy.
The time is now!  Opportunities of this scope and magnitude do not come along often. Our history shows that our community rises to the challenge. The Memorial Stadium Campaign is an opportunity for you to honor past tradition while leaving a lasting legacy to impact generations to come. 
...This is 

OUR GRAND LEGACY

---
Do you have a memory of Memorial Stadium? We would love to hear how this stadium has affected your life. Share your stories here!