Grand Island Memorial Stadium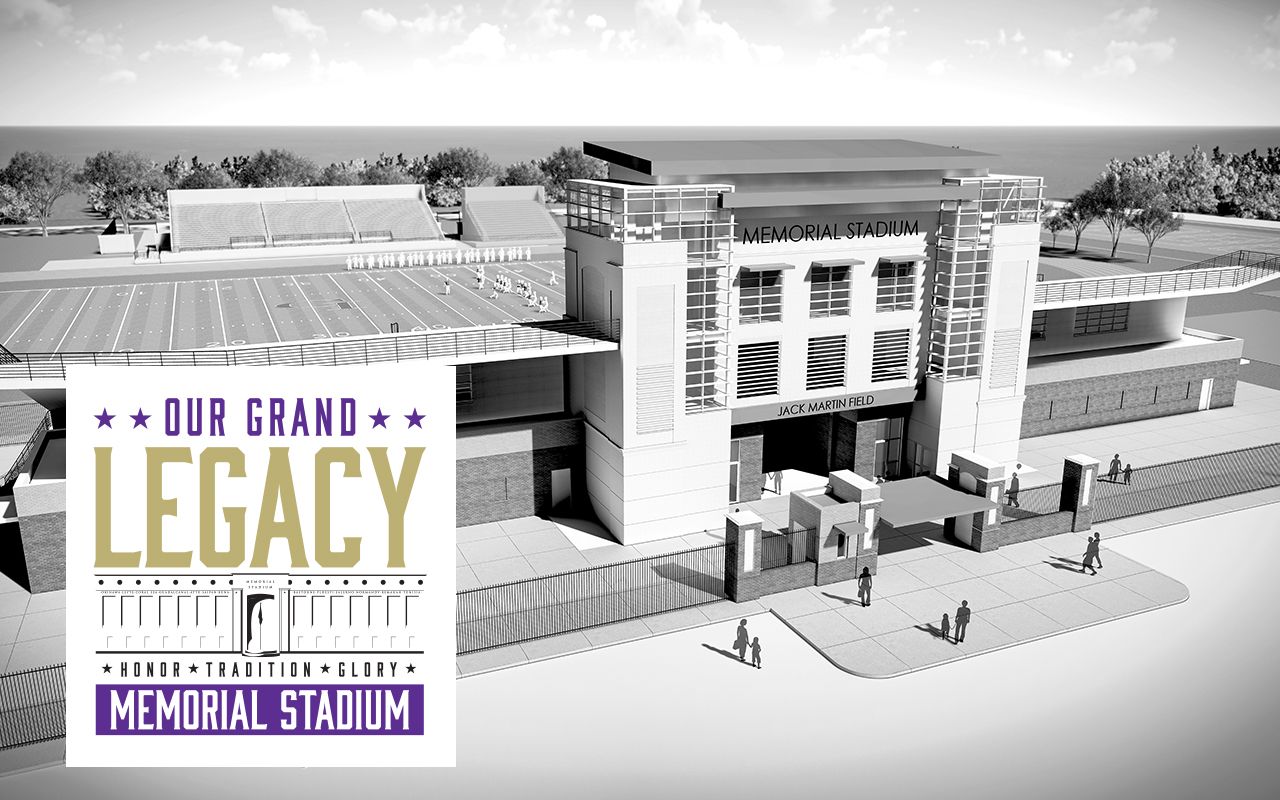 Our Grand Legacy - Donor List

Published on June 13, 2019 in The Grand Island Independent
Primary goal    $15,300,000
Expanded goal    $17,000,000
Current total    $14,419,931
Thank you to these donors to the Our Grand Legacy Memorial Stadium Campaign.
---
J. Kaye Bayne
John & Michelle Anderson
Lloyd & Stacia Larson
Katharine Mayer
Ron & Rhonda (Bourke) Baldwin
Engineering Technologies, Inc.
T & E Cattle Co., Tom & Liz Baxter
Dr. Karl & Shirley Hughes
Dr. Stanley Urwiller
Jim & Rene Hinman
Don R. Brittin
Boyd & Heather Smith
Ron Wiese
Evans Family
Mike Gloor & Marie de Martinez
Ed, Gretchen & Payton Kinne
In Memory of Steve Gleason
Koann Hansen
In Memory of Rosalio Briseno, Jr. 
(named on the plaque at Memorial Stadium)
The Briseno Family

Each Thursday we will share more donor names.
---

Help us give our community home field advantage
This historic project will provide Grand Island with the capacity to host state athletic competitions, band competitions, youth soccer and football tournaments, as well as giving Grand Island an additional home for community-wide events. These events will bring visitor dollars to our local economy.
The time is now!  Opportunities of this scope and magnitude do not come along often. Our history shows that our community rises to the challenge. The Memorial Stadium Campaign is an opportunity for you to honor past tradition while leaving a lasting legacy to impact generations to come. 
...This is 

OUR GRAND LEGACY