Grand Island Memorial Stadium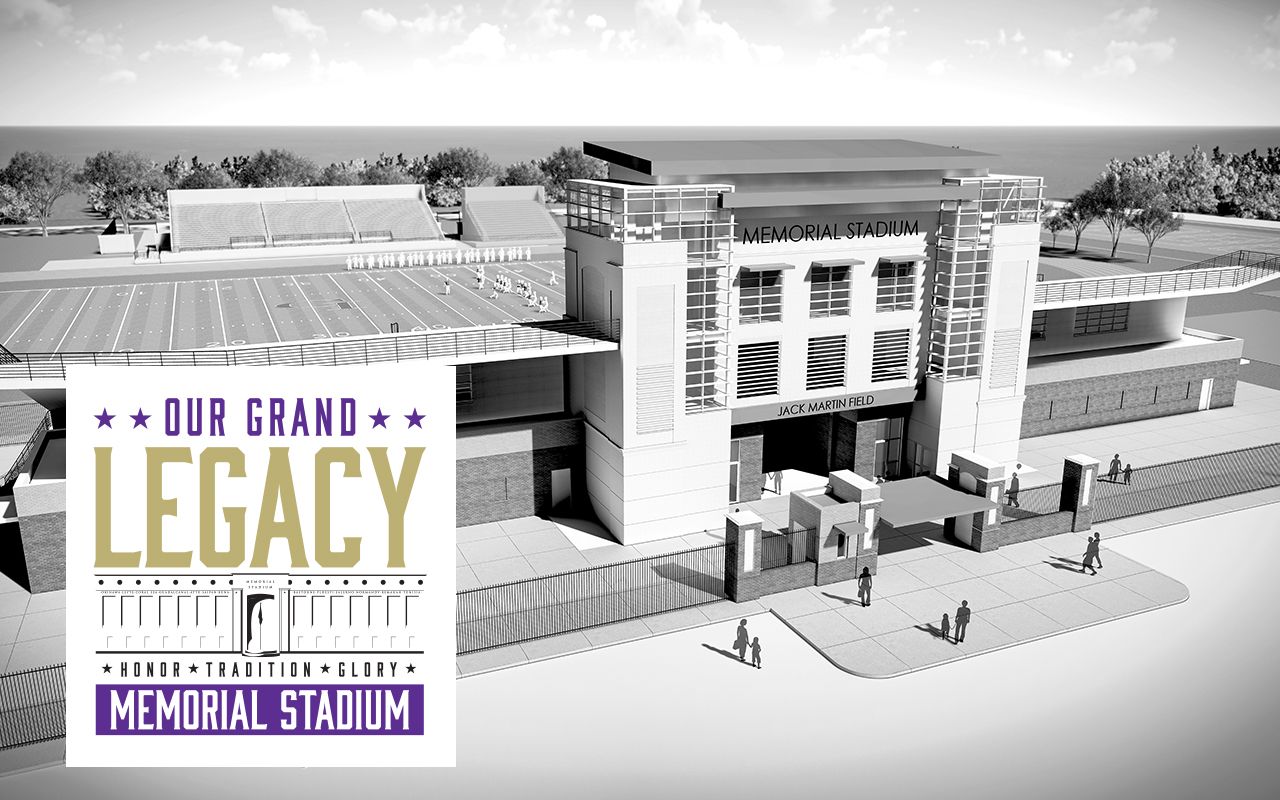 Our Grand Legacy - Donor List

Published on November 21, 2019 in The Grand Island Independent
Project goal    $17,000,000
Current total    $16,267,677
To reach goal  $732,323
Thank you to these donors to the Our Grand Legacy Memorial Stadium Campaign.
---
Martin & Judith Vinyard
Advanced Radiology of Grand Island PC
Kathy Bohnart
Central Catholic Development Foundation
Insur Inc.
Duane & Jacqueline Burns
Becky Frustaglio
Greg & Donna Gustafson
Trisha Watson
Michael W. Monk
Alpha Delta Kappa Epsilon
Anonymous
Carlos & Angela Barcenas
Mrs. Janet Benson
Barry & Jennifer Brown
Patty Chase
Bob Clark
Brian Dunagan
Shelley Eickhoff
Jacob Gdowski
J.J. & Kathie Green
In Memory of Ken Fischer
Jerry's Sheet Metal Heating & Cooling, Inc.
In Memory of Ken Fischer and Bea Southard
Rita Lammers
In honor of Traci Skalberg
Toba Cohen-Dunning
---

Help us give our community home field advantage
This historic project will provide Grand Island with the capacity to host state athletic competitions, band competitions, youth soccer and football tournaments, as well as giving Grand Island an additional home for community-wide events. These events will bring visitor dollars to our local economy.
The time is now!  Opportunities of this scope and magnitude do not come along often. Our history shows that our community rises to the challenge. The Memorial Stadium Campaign is an opportunity for you to honor past tradition while leaving a lasting legacy to impact generations to come. 
...This is 

OUR GRAND LEGACY